Leadership
As Bhutan's leading consultant in premium travel, we are dedicated to serving you on your journey every step of the way. From your first dream of traveling to Bhutan to a home-made meal specially prepared for you by a Bhutanese, we will be sure that all of your needs are met. Our team comes from across Bhutan and is drawn from various professional backgrounds, creating a reserve of talent and expertise to put at the disposal of our clients. We are not the Biggest, Simply the best!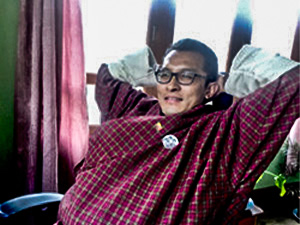 Tashi TOBGAY
CEO
A native of Dzongsar, Kurtoe, Lhuentse District in Eastern Bhutan, Tashi studied at Trajal Hospitality and Tourism College, Tokyo (Japan) and founded YANA Expeditions to provide safe, informative, in-depth and fun travel experiences for visitors to Bhutan. Tashi's love of the local people and his genuine understanding of the Bhutanese culture has helped to foster many unique long-term relationships. Our groups always feel special and are welcomed everywhere they go. His passion for travel and exposure to other countries outside Bhutan means that he is acutely aware of the needs of the business community. Because of this, the corporate culture inside YANA Expeditions is 100% driven by client satisfaction. Tashi currently resides in Thimphu with his family.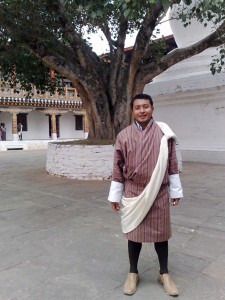 Choki GYELTSHEN
Tour Guide
Having spent time in nearly every part of Bhutan going to school with his father who is a school Principal, Choki is always ready to share hidden corners of this exotic country. As one of YANA Expeditions' best guides, Choki has rich experience in guiding small and large groups. He also prides himself on being particularly observant and attentive, and is constantly trying to improve his trips. Choki is a hardworking, friendly and resourceful young man.
Choki loves the human aspect of his job, and his friendly pragmatism has turned many clients into good friends. With an excellent sense of humor, Choki genuinely appreciates the fact that many visitors may only visit Bhutan once in their lifetimes, inspiring him to do his very best to make their experience special.
Sonam PELJORE
Tour Guide
Sonam has been leading tours for the last three years. After completing high school in Bhutan, he decided to go to India, where he studied Business Administration. Sonam got his degree from St. Joseph's College in Darjeeling, India and decided to become a tour guide. Since entering the industry, Sonam has traveled extensively throughout Bhutan, learning more about his country than he ever imagined. He especially loves personal interaction with guests, and the fulfilling feeling of knowing his group is completely satisfied with their experience. Always full of positive energy, Sonam is a dynamic leader who genuinely cares. His guests are always impressed with his extensive knowledge on Bhutanese culture and history.
Sithar NORBU
Web Master
Sithar maintains YANA's website, YANATravel.com which he especially enjoys. Aside from his duties as a Web Master, he likes to lead trips. He is outgoing and loves to make friends with people of different backgrounds from around the world. His footsteps have covered most parts of Bhutan. His enthusiasm, experience, and knowledge win him great feedback from guests.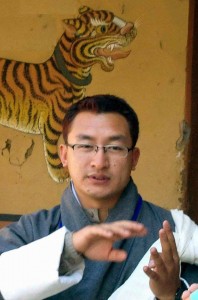 Jamyang THINLAY
Tour Guide
After completion of his Bachelor's Degree from Madras University, India. His interest in Bhutan's History, cultural and tradition have further taken him to explore loops of his country. His thirst have taken him beyond his comprehension. In 2011, he joined YANA Expedition Inc, in order to share his love and knowledge about his country's history, cultural and tradition as well as Buddhist influential in life style of being born in last Shangri la. When in tour with him, he prioritizes guest needs in adequate with company's slogan, "Travel as Guest, Not as Tourists." With his skills of guiding, he will make sure that fond memories of Bhutan have been well captured and quality time of being with YANA is met.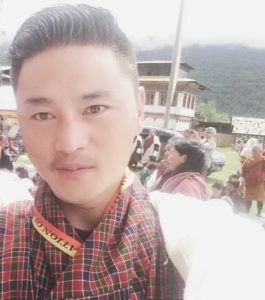 Sonam DORJI
Tour Guide
Having travelled since childhood with his grandfather to every corner of Bhutan made him enthusiast in traveling. Since then, after completion of his studies from BB Pradhan College in Kalimpong, India; he started tour guiding since 2015.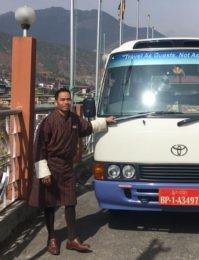 Jamba CHOTEN
Driver
No climb can happen without getting to the mountain. As YANA Expeditions' driver, Jamba has safely delivered thousands of visitors and guides, and their gear since 2002. He is also the most entertaining driver on the tour! His music collection covers anything anyone ever asks for, and he is always ready with the right joke for the occasion. He is well known, respected, and liked by most everyone.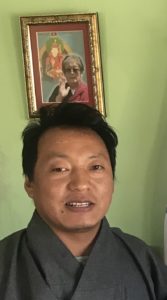 Jigme WANGCHUK
Driver
Jigme is a man behind the wheel, without his professional skills on the curves of Himalayan Mountain, your tour YANA wouldn't be completed. Driving since 2011, he has excellent record of driving thousands of visitors around the country.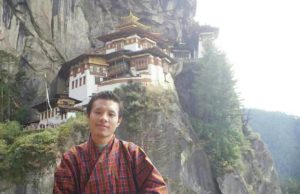 Nima TSHERING
Driver
Nima is native of Lhuentse in the east. He joined our team in 2017. Since his joining he has toured throughout the country with guests from different countries. Like others in the team, he works hard to ensure that all our guests have an comfortable and memorable stay in the country. He loves singing traditional Bhutanese songs and playing the traditional flute.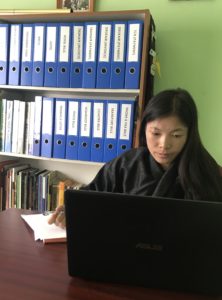 Tshewang DEMA
Reservations
As YANA Expeditions' Administrative Assistant, Tshewang is responsible for overseeing customer processing, customer service and general office tasks. He is also responsible for hotel and ticket reservations for our guests.